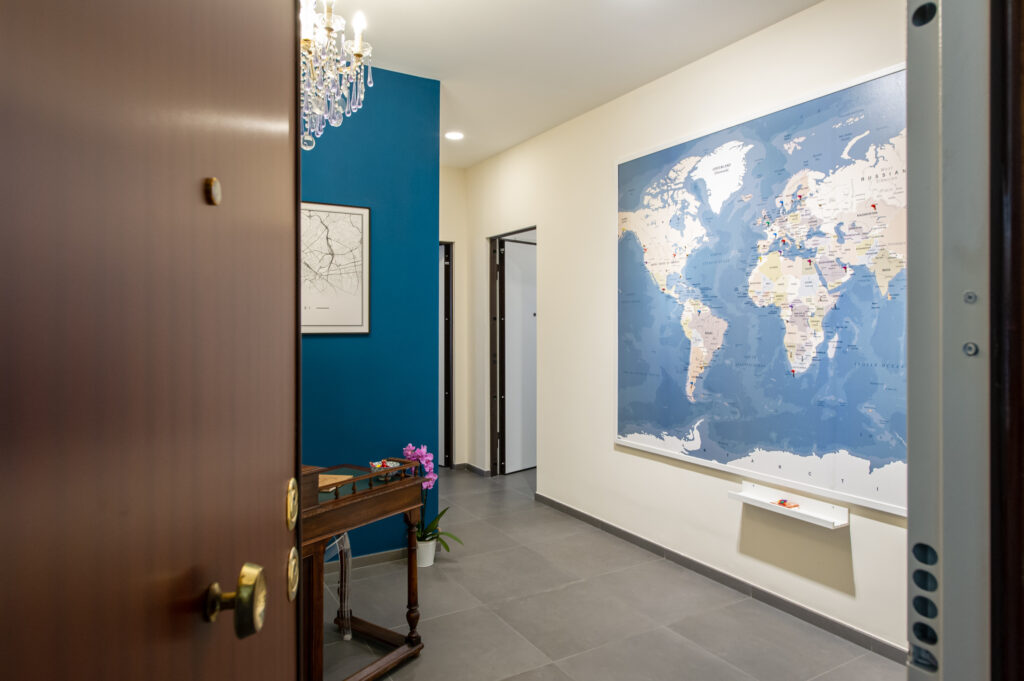 What is home if not a perception of welcomeThis is our primary goal: to provide our guests with everything they need to feel comfortable. Rome Holiday Houses offers guests three different options that can meet every need and requirement. What are you waiting for?
Sai quale valore aggiunto accomuna le strutture di Rome Holiday Houses? La The quality.The apartments were partially redesigned based on the apartment of our childhood. We didn't start totally from scratch, so we were able to partially preserve elements that we saw growing up. This is because we believe that if we feel the house is even more ours, we can transmit the same to you. What we wanted to focus on is design.
Every single element has been researched down to the last detail, from furnishing the house by combining high quality furniture and appliances, to the "simple" set of dishes or cups with an uncommon style. Our goal is to give you a luxury stay, to have the pleasure of coming home after a day of intense walks to enjoy an evening at the stove and a movie on the couch in a refined and super-equipped environment. All this immersed in a quiet context of a modern neighborhood, perfectly connected to the main historical monuments of the city and full of clubs and activities.
Il vantaggio delle case vacanze Rome Holiday Houses
For several years now, the reality of vacation homes has become increasingly popular in both metropolitan cities and holiday resorts around the world. This is because they offer the visiting guest various options that the hotel is not always able to guarantee:
Independence: you won't have to share the common areas (restaurant room, entertainment area) with other guests, because all your spaces will be private.
Budget Savings: these solutions are more economical, especially when traveling in groups (family/friends), especially when you intend to stay longer. Among other things, the convenience of having a fully equipped kitchen offers the possibility of being able to better manage meals, without having to go to the restaurant each time.
Privacy: since there are no external guests you will have all the space you want and everyone will have their own privacy.
Covid-19 Emergency: the safety of our guests is the most important thing for us, for this reason, given the particular historical period that we are all living due to the pandemic of Coronavirus, we want to inform you that we have taken very seriously the guidelines dictated by the Government and the WHO. In fact, we want to assure you that all rooms are cleaned and sanitized by a professional company that issues a certificate after each cleaning. We invite you to relax without giving up any pleasure or moment of light-heartedness that must instead give you a stay at our hotel because you will be the only one to enjoy its environments for the entire duration of your vacation, thus minimizing any risk.
We don't want to simply offer you our home, but our support and our friendship. We love our city and would like you to discover and appreciate it to the fullest. We don't just give you a set of keys, we stay by your side with advice and information for the duration of your stay. Because we think there is nothing more beautiful than discovering new friends around the world!
Discover the services offered by our homes. We've thought of everything to make sure you have a great stay.